Sketch On Liqui Moly Oil Filter Inspection 7l 5w-40 For Fiat From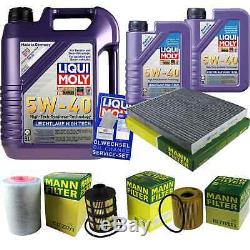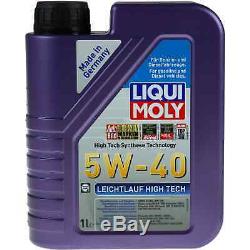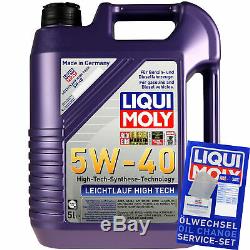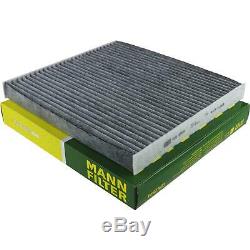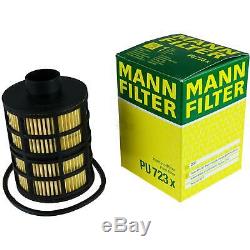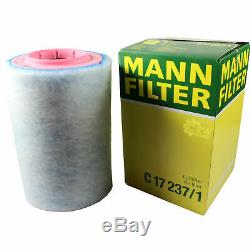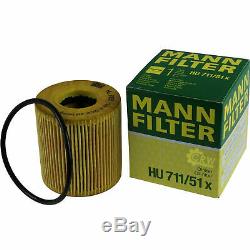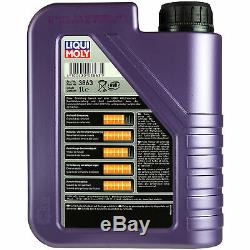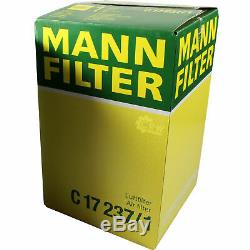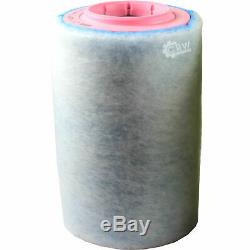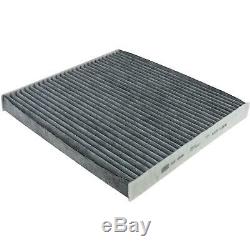 Sketch filter inspection liqui moly 7l oil 5w-40 fiat. This product page has been automatically translated. If you have questions, feel free to contact us. 1x Original mann oil filter. 1x original air filter mann.
1x original mann filter pollen filter air filter interior. 1x Original mann fuel filter. 1x liqui moly original high performance 5w-40 plastic container 5 l. 2x liqui moly functioning high tech 5w-40 Plastic can 1 l.
Liqui Moly High Performance 5W-40. Manufacturer's recommendation for oil. Peugeot Citroen (psa) b71 2294.
Peugeot Citroen (psa) b71 2296. High Tech 5W-40 is an easy to use all-season oil for gasoline engines and modern diesel engines with multi-valve technology and turbocharging and with and without charge air cooling (llk). Particularly suitable for long oil change intervals and the high demands of the engine.
Can be used for vehicles with gasoline and diesel vehicles without a diesel particulate filter. Modern engine oil and low coefficient of friction for gasoline and diesel engines without diesel particulate filter (dpf). The combination of unconventional base oils based on synthetic technology and the latest additive technology guarantees a motor oil that reduces oil and fuel consumption and ensures fast lubrication of the engine.
According to the manufacturer's instructions, oil change intervals of up to 40 000 km can be achieved. As part of the sale of motor oil or combustion gears and oil filters, we, as dealers are required in accordance with Regulation on waste oils, to inform us about the regulations and obligations applicable.
We emphasize that waste oil or oil filters and waste containing oil that regularly occur during oil changes are dangerous goods which must be eliminated in a manner respectful of the environment. You can return the oil in the amount of fresh oil bought from us, as well as oil filters and waste oil containing regularly occurring during the oil change, free to our point of sale for hours, or you can send them for free disposal in containers approved for the transport of dangerous goods. Used oil must be labeled as dangerous goods during shipment. It should not be sent by parcel without special packaging.
Each cartridge must first be welded in a box insert film extra thick. The shipment can take place in the special box dangerous goods, which corresponds to the IATA regulations. The package should also contain an absorbent material approved. For details on packaging regulations and shipping prices, please contact your parcel service.
The packaging and shipping costs are the responsibility of the buyer. Alternatively, the waste oil return is generally also possible in stations or in recycling points such as recycling yards or recycling of waste. Your shop can also dispose of used oil when changing the oil. Ideal for gasoline engines and modern diesel engines with multi-valve technology and turbocharging and with and without charge air cooling (llk). The instructions of the manufacturers of vehicles and engines must be respected.
Can be mixed with engine oils commercially available - easy operation of the engine - excellent engine cleanliness - high shear stability - fuel economy and reduced emissions - and tested turbo kat - excellent protection against wear - excellent security lubrication - long service life of the engine - the best aging stability - optimum oil pressure allen operating conditions - rapid oil supply at low temperatures temperatures. Chrysler ms 10725 10850 ms-chrysler fiat fiat 9.55535 9.55535-H2-m2-n2 fiat fiat 9.55535 9.55535-Z2 opel gm-II-b-025 psa psa b71 b71 2294 2296. Acea Acea a3 b4 see api API sn approval bmw longlife -01 mb 229.5 a40 porsche renault 0700 renault rn rn 0710 vw vw 505 502 00 00. 11 42 7 557 012; Nov.
4100420038648; 4011558394202; 4011558069148; 4011558000820; 4011558298302. 71,776,016; 9467521180; 71746975; 77363600; 1359644080; 9467558380; 9662282580; 71753841; 77365864; 77362340; 1354884080; 77365902.
6c1q-6744-BA; 1373 069; 1717510; 1596 790; 6g9q-6744-aa; 1727 561; 6c1q-6744-aa; 1303 476; 824. 1427 Porsche a40; BMW longlife-01; vw 502 00; api cf; Renault rn 0700; ACEA A3; mb 229.5; vw 505 00; api sn; Renault rn 0710; Acea b4. Lr 030,778; lr 001247; lr 004459. Mn 982,380; min 982 419; min 982159. C 17 237/1; hu 711/51 x; 3864; have x 723; cuk 2544.
818 012; 95599700; 4708795; 813,569; 818,032; 4807214; 8135690. 1109 x3; 9467645180; 1109 ah; 1606267680; 9467645080; 1444 sr; 1444 sg; 1109 cl; 1906 97; 1109 z1; 1444 sf; 1109 ck; e149234; Y9 1109; 1906 c4; 16137330 80; 1109 aj. 15411-84e60; 15411-84e50; 15411-84e60-000; 15411-84e50-000; 15411t84e60. These numbers are only for comparative purposes. Safety data sheet available on request.
The articles in this offer are basically not original parts unless they are explicitly marked as such. Are for comparative purposes only and may vary.
All logos, brand names and trademarks used are the property of their owners. All products are tested for quality. Generally everything in stock - so no waiting time. 24 months warranty on new products.
12 months warranty on used products. Our service continues to sell the goods for you. 64 with people seal size 69 mm 29 mm 29 mm manufacturer 64 mm 169 size 303 mm 97 mm Manufacturer 169 mm width 235 mm height 25 mm length 250 mm manufacturer 67 information with gasket size 99 mm 25 mm manufacturer 67 mm box ACEA a3 acea b4 api sn api cf vw 502 00 vw 505 00 amount of 5 liters ACEA a3 acea b4 api cf api sn 5w40 manufacturer properties box ACEA a3 acea b4 api sn api cf vw 502 00 vw 505 00 content 1 l amount 1 liter 5w40 bmw manufacturer: Citroen: ean: fiat ford ford usa jaguar: no.
Opel Peugeot: subaru: suzuki: toyota: Opel: volvo. Kunststoff 5 l, original mann Luftfilter filter. Liqui Moly Leichtlauf High Tech 5W-40 kanister kunststoff 1 l. Original liqui moly Leichtlauf High Tech 5W-40 kanister. Original mann filter Innenraumluft pollenfilter Innenraumfilter.
Original Ölfilter mann, mann Kraftstofffilter original filter. Service servicekit, inspektionskit, wechselset, wechselkit. Wartung & pflege / inspektion. ACEA A3, b4 ACEA, API see, api sn, BMW longlife-01, MB 229.5. Porsche a40, renault rn 0700 rn 0710 renault, vw 502 00.
The item \The seller is \This item can be shipped to the following countries: america, europe, asia.
reference number oe / oem: package inspection, inspection kits <\/ li>
product group: engine room <\/ li>
Manufacturer's Authorization: a40 porsche, renault rn 0700 rn 0710 renault, vw 502 00 <\/ li>
Manufacturer warranty: Yes <\/ li>
Package: yes <\/ li>
ean: 4061669264130 <\/ li>
viscosity SAE: 5W40 <\/ li>
scope: maintenance & pflege / inspection <\/ li>
Surface structure: nine <\/ li>
Product type: motor oil, air filter, cockpit, oil <\/ li>
brand: liqui moly <\/ li>
manufacturer part number: 9834807 <\/ li>
authorization fabricant2: VW 505 00 <\/ li>
authorization fabricant1: ACEA A3, b4 ACEA, API see, api sn, BMW longlife-01, MB 229.5 <\/ li>
Unit amount: 7l <\/ li>
Type: oil engine, <\/ li> filter
Manufacturer: liqui moly <\/ li> <\/ Ul>