Mann Filter Pack Mannol Air Filter Fiat Ducato 2.0 Jtd Box 244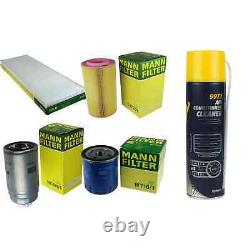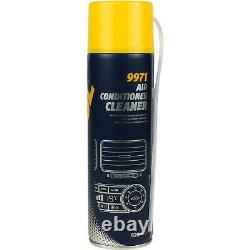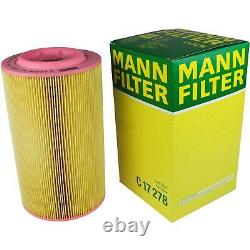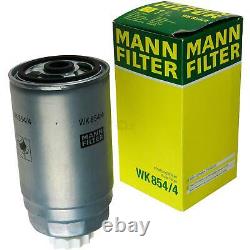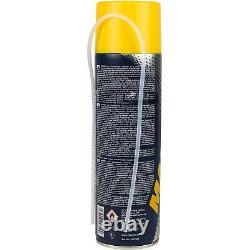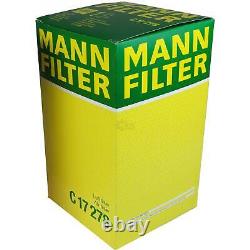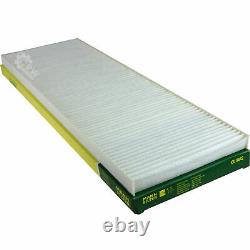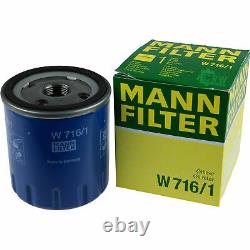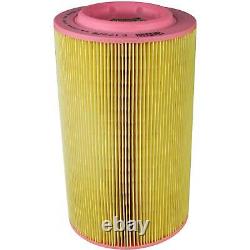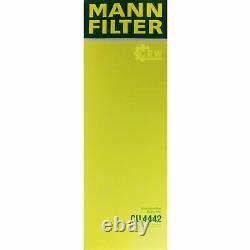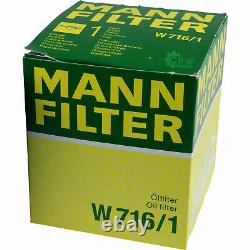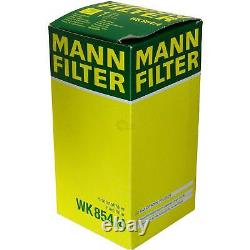 Mann air filter pack mannol filter fiat ducato box 244 2.0 jtd. This product page has been automatically translated. If you have questions, feel free to contact us. 1x Original mann oil filter.
1x Original mann air filter. 1x Original mann fuel filter. 1x original interior filter mann filter pollen filter pollen inside. 1x 520 ml mannol cleaner 9971 for air conditioner.
M 20 x 1.5. Opening pressure of the shunt valve. Article number of the recommended special tools. M 16 x 1.5. Mannol air conditioner cleaner is a special cleaner for newly developed air which ensures optimum cleaning the air conditioning system and neutralization of unpleasant odors during use.
It effectively cleans external devices and internal air conditioning system, eliminating fungal colonies pathogenic microorganism strains and viruses and preventing their long-term training. Regular use of this product eliminates the negative impact of air conditioning on your health. Remove the cabin air filter. To dry the surface of the evaporator, start the engine and set the following conditions of heating and ventilation for 10 minutes: air conditioning off, air recirculation on, the air distribution to the floor temperature and maximum fan. Avoid breathing vapors during cleaning. Make the following settings: off air recirculation, air distribution on the windshield. Now insert the probe into the opening of the air filter of the passenger and use the air conditioner for cleaning of the evaporator. Turn off ventilation after application. Let the cleaner sit for 15 to 30 minutes.
Then dry the evaporator with the same settings as described above. Always read the label and product information before use. 1109 r1; 1109 x2; 1906 c2; 1109 t1; 96371434 80; 1444 ty; 6447 ty; 1109 x1; 1444 99; 1906 94; 1109 s; e149102; 6479 a0. 4036021997100; 4011558250003; 4011558942502; 4011558734107; 4011558157906.
9456203580; 77362258; 9456183480; 1337057080; 1312764080; 71736124; 9456203480; 1310636080; 1312766080. Wk 854/4; cu 4442; w 716/1; 9971; c a0 17 278. 1444; Sy 6447; 1109 s; e149102; 1906 93; 6479 a0; 1109 r1; e149134; 1906 c2; 1109 r0; 9644885480; 1109 t0; 1444ty. 16510-66g02-000; 16510-86cb1; 16510-66g00-000; 16510-86cb0; 16510-86z00-000; 16510-86ca0; 16510-86cb1-000; 16510-66g02; 16510-86cb0-000; 16510-66g00; 16510-86ca0-000; 16510-86z00. These numbers are only for comparative purposes. Original references (ow n °) are used as references for comparison and may differ. All logos, brand names and trademarks used are the property of their owners. All products are tested for quality. Usually, everything is available - so no waiting. 24 months warranty on new products. 12 months warranty on used products. Our service does not end with the sale of goods for you. Manufacturer size 71 mm x 76 m 20 1.5 1.5 bar info ls 7/2 2 71 SVHC manufacturer size 84 mm 84 mm 163 mm 163 SVHC manufacturer size 84 m 16 x 1.5 mm 68 84 SVHC the manufacturer size length 144 mm width SVHC manufacturer mannol amount 520 ml citroën: ean: decree no.
Al in 1109, 1109 r0, r1 1109 1109 t0, t1 1109, 1109 x1, x2 1109. 1312766080, 6447 sy, ty 6447, 6479 a0, 4011558250003, 4442. 1444 cu ty, 1444ty, 71736124, 4011558157906, c 17 278, 1312764080. 4036021997100, 9971, 1310636080, 1337057080, 1444 99, 1444 a0.
86 71004329, 9456183480, 9456203480, 9456203580. 520ml mannol 9971 air conditioner cleaner.
Filtersatz, filter, filter-satz, filterservice, ölwechsel. Original mann filter Innenraumluft pollenfilter Innenraumfilter.
Original Ölfilter mann, mann Kraftstofffilter original filter. Wartung & pflege / inspektion. It is in the \The seller is \This item can be shipped to the following countries: america, europe, asia, australia.
reference number oe / oem: servicekit, sketch inspection, change whole kit <\/ li>
product group: air filter, cockpit, oil, fuel <\/ li>
OE7 reference number: 4011558942502 <\/ li>
reference number OE6: su001-01084, w 716/1, 4011558734107 1906 93 1906 94 1906 c2 <\/ li>
OE3 reference number: 1444 ty, 1444ty, 71736124, 4011558157906, c 17 278, 1312764080 <\/ li>
Package: yes <\/ li>
scope: maintenance & pflege / inspection <\/ li>
OE2 reference number: 77362258, sem 854/4, 4011558942502 <\/ li>
ean: 4061964848943 <\/ li>
OE9 reference number: 4036021997100, 9971, 1310636080, 1337057080, 1444 99, 1444 a 0 <\/ li>
reference number OE8: 86 71004329, 9456183480, 9456203480, 9456203580 <\/ li>
Application: motor vehicles <\/ li>
reference number OE4: 96,371,434 80 9,644,885,480, e149102, e149134, su001-00453 <\/ li>
oe Code: 1109 al, 1109 r0, r1 1109 1109 t0, t1 1109, 1109 x1, x2 1109 <\/ li>
Manufacturer Part Number: 11631590 <\/ li>
OE5 reference number: 4036021997100, 4011558157906, 4011558250003, 4011558734107 <\/ li>
brand: mann-filter, mannol <\/ li>
OE1 reference number: 16510-66g00, 16510-66g00-000, 16510-66g02, 16510-66g02-000 <\/ li>
Type: <\/ li> filter
Manufacturer: qr-room <\/ li> <\/ Ul>