Mahle / Knecht Inspection Set Sct Filter Set Engine Wash 11617276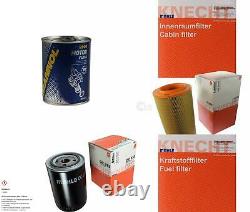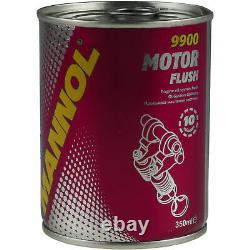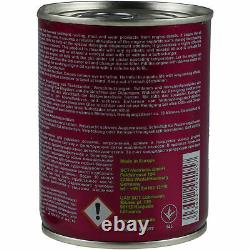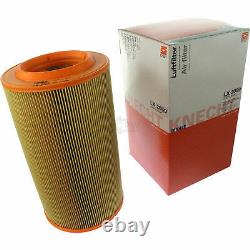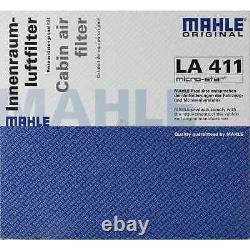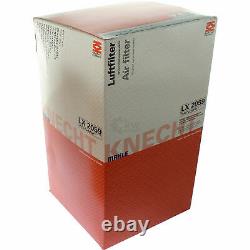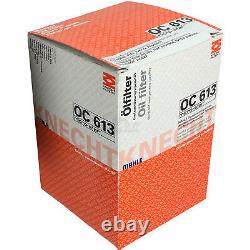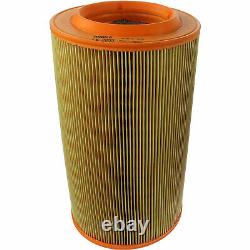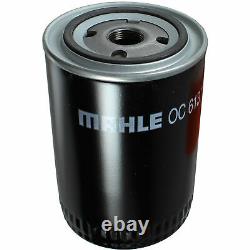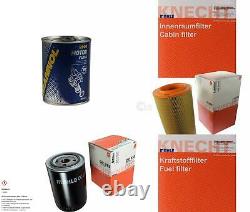 Mahle / knecht inspection set set sct filters engine wash 11617276. This product sheet has been automatically translated. If you have any questions, please do not hesitate to contact us.
1x original mahle oil filter. 1x original mahle fuel filter. 1x mahle internal filter internal filter internal pollen filter internal filter. 1x original mannol 9900 engine flush.
Article number of the recommended special tool. Diameter of the sealing ring. Opening pressure of the bypass valve. Engine flushing Mannol 10 min. Is a special cleaner to remove residues, dirt, sludge and wear products from individual engine parts.
It cleans the oil system and line filters of oil pumps. During cleaning, it ensures reliable lubrication that prevents the wear of individual engine parts. Using the special detergent-dispersing additive, it ensures a very effective and safe disposal of combustion residues. This product can be mixed with allen synthetic and mineral oils and can be used for cleaning allen petrol and diesel engines with or without catalytic converter and with or without turbocharger.
The contents of a can are sufficient for up to 6 litres of oil. Add the engine rinse to the engine oil at the operating temperature before changing the oil. After adding the engine approx. Then change the oil and filter.
Motor flush is compatible with allen motor oils available in trade. Not suitable for motorcycles with wet clutches!! Original spare part number (oe).
0000077366216; 77366216; 0000077366607; k68263287aa; 00k68263287aa. 1109z8; 6447yc; 1444sq; 1109ag; 6447yz; 1613723280; 1444qv; 1109at; 1611158280; 1616322380; 1606267580; 6479c9; 1606402680. 6001073246; 77366330; 8094864; 1349042080; 0000077366642; 6001073266; 52034568; 71749828; 0000052034568; 71773190; 77366607; 1359643080; 0000077366216; 0000071773190; 52048600; 77366216; 71773182; 1348860080; 0000052048600; 0000077366607; 52011024; 77364063; 71741510; 77366642; 0000071773182; k68263287aa; 1359646080; 0000077366330; 0006001073266; 00k68263287aa. 818025; 95516002; 818011; 95514999; 0818021; 95513399; 818021. 1109at; 1611158280; 1616322380; 1606267580; 6479c9; 1444qt; 1606402680; 1444sq; 1109z7; 6447ya; 1109af.
These figures are for comparison purposes only. Harmful to aquatic organisms, with long-term effect. May cause an allergic skin reaction. If medical advice is required, prepare the container or label.
Keep out of the reach of children. Wear protective gloves / protective clothing / eye/face protection equipment. In case of contact with the skin: wash thoroughly with water / /. Wash thoroughly with water / /. Original part numbers oe no.
Are used as reference numbers for comparison purposes and may differ. All logos, brand names and trademarks used are the property of their owners. All products are quality controlled.
Usually everything is in stock - so no wait. 1 month's right of withdrawal. 24 month warranty on new products. 12 months guarantee on used goods. Our service does not stop at selling the goods for you.
Qrparts24 description m22x1.5 10 nm - 71.6 millimeter filter screwed 93 millimeter size 62.5 millimeter 2.5 bar manufacturer mahle m22x1.5 164 diameter 3,133 millimeter diameter 4 100 millimeter size 302 millimeter 93 millimeter manufacturer mahle air filter 164 millimeter 66 diameter height 1 size 9 mm manufacturer mahle 66 millimeter width size 25 millimetre 235 millimeter manufacturer mahle quantity 350 ml description application manufacturer mannol remark chrysler: citroën: ean: 4036021990057 decree: gmc: iveco: maserati: mitzubishi: multicar: 4008160194 no. 9900 opel: otokar: 12f0017259aa pougeot: danger. 1359643080, 1359646080, 71749828, 8094864; Opel: 818021, 818025.
1444qv, 1444sq, 1606402680, 1109ag, 1109at, 1109z8, 1606267580. 1606402680, 1109af, 1109at, 1109z7; citroën: 6447yc, 6479c9. 77366216, 77366330, 77366607, 77366642, 77364063, 1349042080. Gmc: 95514999, 95516002; popeot: 6447ya, 6479c9, 1444qt, 1444sq.
Original Mahle: 72352144, 70374133, 70375934, 70381249; fiat. 350ml original mannol 9900 motor flush. Innenraumfilter, original mahle luftfilter filter. Original mahle filter innenraumluft pollenfilter.
Service, servicekit, inspektionskit, wechselset, wechselkit. Wartung & pflege / inspektion.
The item "mahle / knecht inspection set set of filters sct engine wash 11617276" has been on sale since Saturday 6 March 2021. It is in the category "auto, motorcycle - parts, accessories\auto\ spare parts\revision kits".
The seller is "qrparts24" and is located at/in leipzig. This item can be shipped to the following countries: america, europe, asia, australia.
reference number oe/oem: inspection package, inspection kits
product group: fuel filter, passenger compartment, air, oil filter
reference number oe7: gmc: 95514999, 95516002; popeot: 6447ya, 6479c9, 1444qt, 1444sq
Reference number oe6: 1359643080, 1359646080, 71749828, 8094864; Opel: 818021, 818025 Reference number oe1: 77366216, 77366330, 77366607, 77366642, 77364063, 1349042080
reference number oe3: 1606402680, 1109af, 1109at, 1109z7; citroën: 6447yc, 6479c9
Package: yes
area of application: maintenance & pflege / inspection
reference number oe2: ean: 4036021990057; n°: 9900; maserati: 673001463
year: 4061964146230
surface structure: new
application: motor vehicle
reference number oe4: 1444qv, 1444sq, 1606402680, 1109ag, 1109at, 1109z8, 1606267580
reference number oe: iveco: 2995655
Manufacturer part number: 11617276
reference number oe5: original mahle: 72352144, 70374133, 70375934, 70381249; fiat
Mark: mannol, mahle / knecht Manufacturer guarantee: yes
type: set of filters
Manufacturer: qr-pieces