Mahle / Knecht Filter Kit Inspection Kit On Sct Wash Motor 11614683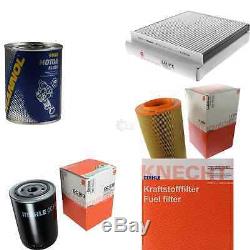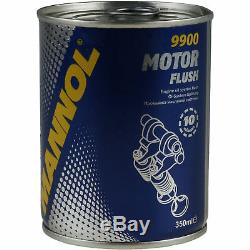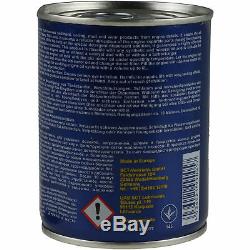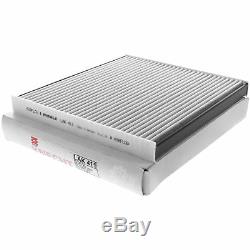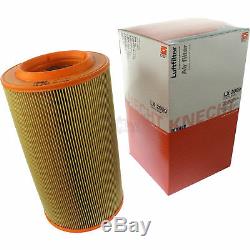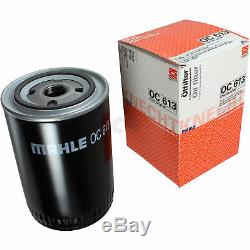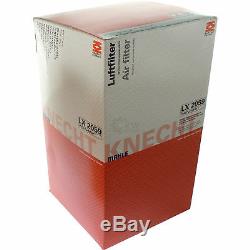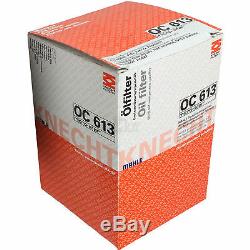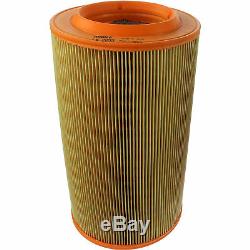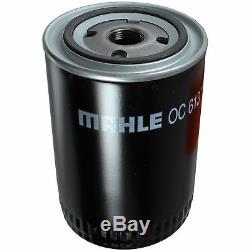 Mahle / knecht kit inspection engine wash sct filter kit 11614683. This product has been automatically translated. If you have questions, feel free to contact us. 1 x original oil filter mahle. Remove air filter 1 x original mahle.
1 x mahle original fuel filter filter. 1 x original mahle cabin air filter pollen filter dhabitacle filter. 1 x 350ml original fanny 9900 engine flush toilet. Part of the recommended special tools. Fuel filter mahle original diameter. Hunting of water motor sct. Fanny flush engine 10 minutes is a special cleaner to remove residue, dirt, mud and wear products of engine parts. It cleans the oil system and the power supply filter oil pumps. During cleaning, it ensures reliable lubrication that inhibits wear and tear of engine parts. With the help of a special detergent-dispersant additive it ensures highly efficient removal and safe combustion residues. This product is miscible with all mineral and synthetic oils and all petrol and diesel engines with or without catalysts, but also with or without turbochargers is applicable cleaning. The dune box content is sufficiently up to 6 capacity of oil. Flush Engine admit the oil hot engine before dhuile change. After the addition of starting the engine idle for 10 minutes. Then perform oil and filter change. Engine Flush is compatible with all motor oils available commercially. Not suitable for motorcycles with wet clutches !! As part of the distribution of oil or internal combustion engines for gears and oil filters, we must dinformer on relevant regulations and obligations as a dealer under the rules of the oil waste. They indicate that for the oil and waste oil filters and drain is regularly oily hazardous waste that must be eliminated. It can not be shipped without special packaging by parcel service. Here, each cartridge must first be welded in a crate insert of a film extra-thick. The transfer can in special box of hazardous materials corresponding to the IATA regulations, take place.
In addition, the packaging must contain approved absorbent material. Otherwise, the return of waste oil, in principle, at petrol stations or recycling collection site such as recycling or reuse of scrap is possible. In addition, your workshop, the oil used to have the same thing for an oil change. 1109ag; 1606267580; 1444sq; 1109at; 1109z8; 1444qv; 1606402680.
1349042080; 8094864; 77366330; 1359643080; 77366607; 71749828; 77366216; 1359646080; 77366642. 1109z7; 1444 qt; 1606402680; 1444sq; 1109af; 1109at. These figures are only for comparison purposes. The articles in this offer are not original parts unless they are explicitly identified as such. Illustrations and ow-no are only for comparative purposes may differ.
All used logos, trademarks and registered trademarks are the property of their owners. All products are checked for quality. Mostly all in stock - so no waiting. 24 months warranty on new products. 12 months warranty on used items. Our service does not stop for you, with the sale of goods. 1109at, 1109z7; Citroën: 1444qv, 1444sq, 1606402680, 1109ag.
1109at, 1109z8, 1606267580; iveco: 2995655. 1359646080, 71749828, 8094864; opel: 818 021, 818 025; gmc. 77366216, 77366330, 77366607, 77366642, 1349042080, 1359643080.
95,514,999, 95,516,002; Peugeot: 1444qt, 1444sq, 1606402680, 1109af. Original Mahle: 72352144, 72352938, 70375934, 70381249; fiat. 350ml original mannol 9900 motor flush.
Innenraumfilter, original mahle Luftfilter filter. Original MAHLE filter Innenraumluft pollenfilter. Service servicekit, inspektionskit, wechselset, wechselkit.
Wartung & pflege / inspektion. The item \The seller is \This item can be shipped to the following countries: america, europe, asia, australia.