Kit Bumper Front Grille 3 Rooms Ducato Boxer Cavalier Year Mfr. 06-14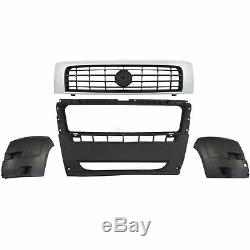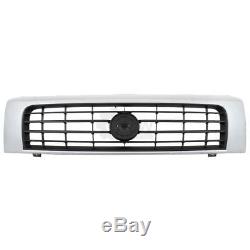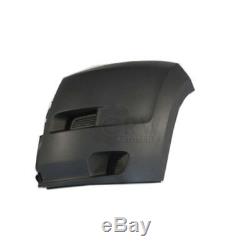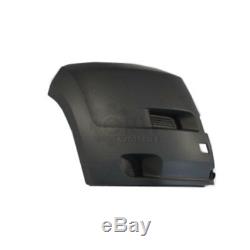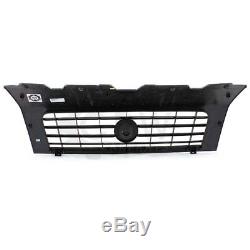 Kit grille front bumper 3 rooms ducato boxer jumper fab year. This product page has been automatically translated. If you have questions, feel free to contact us.
1x corner bumpers front left. Original equipment quality with an excellent fit. Made of high quality ABS plastic (not grp). Peugeot boxer Fiat Ducato (typ 250) citroen jumper bpd. Tested tüv (approved in the Road Traffic Act / no registration).
Plug & play - Easy installation thanks to the original mounting points. Please paint only when the fit was checked. Parts of the body that you have painted are not returnable. All parts in body panel are provided with a protective lacquer and may have scratches. Because parts must be processed further by the painter, it does not constitute grounds for complaint.
Please verify that your vehicle is before painting. Note for body sheet metal parts. Fiat Ducato year: 06 735 423 160; 1651590; 2097990; 713,404; 735432548; 7354435980 remark for body parts: please paint only when the fit was checked. Without hole / holes for fog lights. Gray with cutout for fog lamp 735423156; 735423157; 735423189; 735423192; 21316000310; 1651563; 2097903; 713,103; 7401fg; 7401fh; 7401gf; bmp031f point to body parts: please paint only when the fit was checked.
Without holes for fog lights. Gray with cutout for fog lamp 735423156; 735423157; 735423189; 735423192; 21316000300; 1651564; 2097904; 713,105; 7401fg; 7401fh; 7401fw; bmp030f point to body parts: please paint only when the fit was checked. 7401fg; 7401fh; 7401gy; 0735423189; 7401fh; 0735423192; 7401np; 7401fg. 7401fh; 7401gy; 735423214; 7401fh; 7401fg; 735423156; 735423189; 735443525; 735423192; 735423157; 7401np; 7401fg.
735423189; 7401gy; 735423192; 735423214; 7401fh; 735423156; 7401fg; 735443525; 735423157. 0735423192; 0735423214; 7401fg; 7354435525; 0000735423157; 735423156; 0000735423192; 0000735431214; 735432548; 735423189; 735431214; 735443598; 0735423156; 0000735423157; 735423192; 0735423160; 735423156; 0735443525; 7401gy; 0000735423189; 735423157; 0735423157; 0007354435525; 7354435980; 735423192; 735443525; 0000735423156; 0735423189; 0000735423189; 7401fh; 735423160; 735423157; 735423214; 0000735423192; 0000735423156; 735423189; 0000735423160. 735 423 156; 7401fg; 7401np; 7401fh; 735423157; 735443525; 735423189; 7401fh; 735423192; 7401gy; 7401fg; 735423214. 021 316 000 300; 021316000310; bmp030f; 21316000300; bmp031f; 21316000310.
These numbers are only for comparative purposes. The articles in this offer are basically not original parts unless they are explicitly marked as such. Are for comparative purposes only and may vary. All logos, brand names and trademarks used are the property of their owners. All products are tested for quality. Generally everything in stock - so no waiting time. 24 months warranty on new products. 12 months warranty on used products. Our service continues to sell the goods for you. Qrparts24 item number: 1816961 item number: 1816961 smooth surface quality material suitable for registration info 2 without integrated information grid without integral mounting rack before installing point to body parts point to body parts grille mounting to approvals StVZO approved (free registration) suitable for fiat ducato year: 06 - description front bumper left description machined material quality is suitable for info without holes for mounting fog lights front left gray point to parts of the bumper body front right description machined quality material is suitable for info right before mounting noticed gray color.
Einbauseite: vorne links; mechanisch bearbeitet. Ohne integriertes getter; Oberfläche: glatt. Ohne log / löcher für nebellampen.
Stoßstange vorne: hersteller: qr shares; einbauseite. Stoßstangen ecke vorne links: hersteller: qr shares. Stoßstangen ecke rechts vorne: einbauseite. Technische Hinweise 34476486, 34891209, 38120395, 38120396.
The item \car, motorcycle - parts, accessories \ auto \ spare parts \ body \ bumper sticks \The seller is \
oe reference number: 735432548 735443598 <\/ li>
reference number oe / oem: front right; mechanically led: <\/ li>
Package: yes <\/ li>
Color: Gray <\/ li>
product group: body <\/ li>
Surface structure: nine <\/ li>
brand: qr-share <\/ li>
item number: 34476486, 34891209, 38120395, 38120396 <\/ li>
manufacturer part number: 1816961 <\/ li>
Manufacturer warranty: Yes <\/ li>
Manufacturer: qr-room <\/ li> <\/ Ul>