Filter Set Kit + 5w30 Motor Oil For Fiat Ducato Select / Chassis 250 290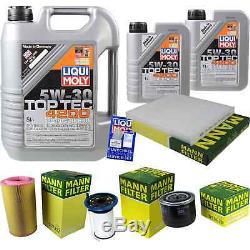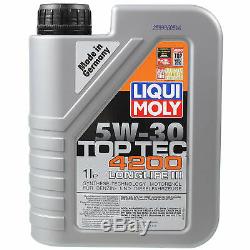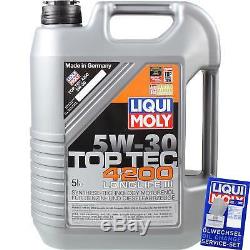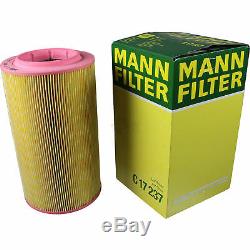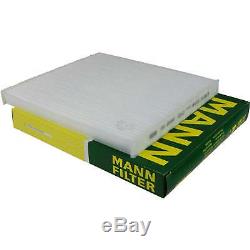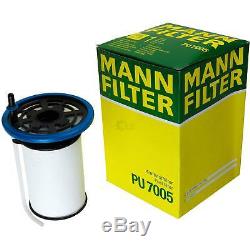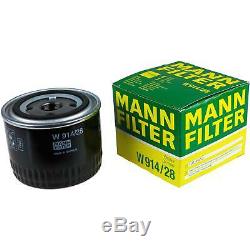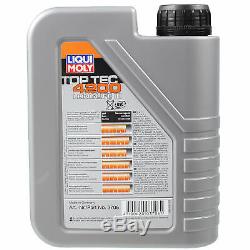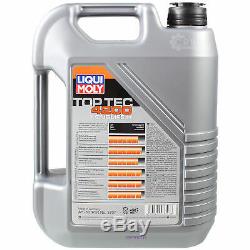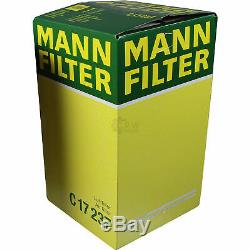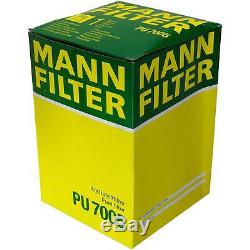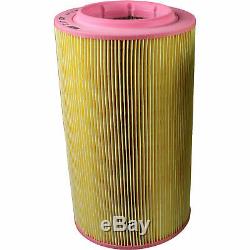 Filter kit set + 5w30 motor oil for Fiat Ducato choose / chassis 250_ 290_. This product page has been automatically translated. If you have questions, feel free to contact us. 1 x original air cleaner filter man.
1 x original human cabin air filter pollen filter dhabitacle filter. 1 x fuel filter doriginal man.
1 x oil filter original mann. 1 x 5 liters original liqui moly 3707 top 4200-tec engine oil 5W 30. 2 x 1 liter original liqui moly 3706 top 4200-tec engine oil 5W 30.
M 22 x 1.5. Part of the recommended special tools. 5 l liqui moly top tec 4200 5w-30. Top Tec 4200 is a light all current year dhuile runtime engine for gasoline and diesel vehicles, with or without diesel particulate filter (dpf) also if renovation. (Exception: tdimotoren r5 and v10 previous year) (06.2006).
In compliance with the emission standards Euro iv, v and vi. The base oils combination of unconventional synthesis technology base hc regarding engine oil additives that ensures the latest protection against wear and tear excellent, the reduced dhuile and fuel consumption and provides for a fast thanks to the engine lubrication. Can thus follow the manufacturer's instructions up to 30 000 of the dhuile drain intervals or 50 000 km or 2 years for small riders realize.
Top Tec 4200 5W-30 is also excellent for lusage in passenger car gas (cng / lpg). Demand for gasoline and diesel vehicles, with or without maintenance intervals (wiv) prolonged or flexible interval, with or without post-treatment of exhaust gases such as. Diesel particulate filter (dpf) is perfect. Being part of these dune engine oil specifications required by many vehicle manufacturers.
Request demploi lautomobile mode and the engine must be observed. Note: the effect complete and that of the protection of the diesel particulate filter only unvermischtem state guaranteed!
Note the workshop: in tank systems it can rest of the oil is no longer commercially available exceed 5%. Catalytic converters and tested turbochargers - reducing emissions - engine running smoothly - reduces fuel consumption - fast delivery of the oil at low temperatures - long life motor - excellent protection against wear - the optimum oil pressure in all operating conditions - excellent engine cleanliness - lubricating properties - optimum aging stability - high shear stability. Acea c3 api sn BMW longlife-04 MB-approval 229.31 mb-approval 229.51 Porsche c30 vw vw 507 504 00 00 ACEA A3 acea acea a5 b5 b4 acea acea c2 api cf BMW longlife-01 BMW longlife-01 fe fiat 9.55535 -s1 fiat 9.55535-s3 peugeot Citroen (psa) b71 2290 vW 500 00 vW 501 01 vW 502 00 vW 503 00 vW 503 01 vW 505 00 vW 505 01 vW 506 00 vW 506 01 (except v10 tdi r5 engines before 6/2006).
As part of the combustion engine or the distribution of oil filters and gear oil, we are as a trader in accordance with Regulation on waste oils, check the related regulations and obligations. We suggest that this ongoing costs of oily waste in the oil filters and used oil and oil changes the dangerous, which must be disposed of properly. It can not be shipped without special packaging by parcel service.
Here, each cartridge must first be welded in a crate insert of a film extra-thick. The transfer can in special box of hazardous materials corresponding to the IATA regulations, take place. In addition, the packaging must contain approved absorbent material. Otherwise, the return of waste oil, in principle, at petrol stations or recycling collection site such as recycling or reuse of scrap is possible. In addition, your workshop, the oil used to have the same thing for an oil change. 1 l liqui moly top tec 4200 5w-30. Including 6447; 1606402680; 1444 sq; 6479 c9; qv 1444; 16111582 80.
4011558757908; 4011558057206; 4011558389208; 4011558323202; 4100420037061; 4100420037078. 77,366,216; 1359643080; 77364063; 5801985959; 77366642; 77366330; 1349042080; 8094872; 77366607.
229.31 Mb; BMW longlife-01; BMW longlife-01; mb 229.31; vw 500 00; VW 502 00. Vw 503 01; vw 506 00; api cf; acea b5; Acea b4.
500038751; 299 5811; 5040 91563. Cu 2544; 3706; 3707; w 914/28; 7005 could; c 17 237. 1611158280; 1444 qt; 1606402680; 6447's; 1444 sq; 6479 c9. These figures are only for comparison purposes. The articles in this offer are not original parts unless they are explicitly identified as such.
Illustrations and ow-no are only for comparative purposes may differ. All used logos, trademarks and registered trademarks are the property of their owners.
All products are checked for quality. Mostly all in stock - so no waiting. 24 months warranty on new products.
12 months warranty on used items. Our service does not stop for you, with the sale of goods. 1 liter original liqui moly 3706 top tec 4200 5w-30 Motorenöl. 5 liter original liqui moly 3707 top tec 4200 5w-30 Motorenöl. Original mann filter Innenraumluft pollenfilter Innenraumfilter.
Original mann Kraftstofffilter filter, original mann Ölfilter. Service servicekit, inspektionskit, wechselset, wechselkit. Wartung & pflege / inspektion. ACEA A3, ACEA A5, acea b4, b5 acea, acea c2, c3 ACEA, API cf. Api sn, MB 229.31, 229.51 MB, c30 Porsche, VW 504 00. Fiat 9.55535-s1, s3-fiat 9.55535. Peugeot Citroen (psa) b71 2290 vw 500 00, 501 01.
Vw Vw 502 00, 503 00 vw, vw 503 01, 505 00 vw, vw Vw 505 01. 506 01 (r5 Ausnahme und vor v10 tdi-Motoren 6 / 2006). Vw 507 00 BMW longlife-01 BMW longlife-01 fe. The item evision \The seller is \This item can be shipped to the following countries: america, europe, asia.
reference number oe / oem: package inspection, inspection kits <\/ li>
product group: engine room <\/ li>
Manufacturer's Authorization: Acea a3 a5 Acea, Acea b4, b5 Acea, Acea c2, c3 Acea, API cf <\/ li>
Manufacturer warranty: Yes <\/ li>
Package: yes <\/ li>
viscosity SAE: 5W30 <\/ li>
scope: maintenance & pflege / inspection <\/ li>
Surface structure: nine <\/ li>
Product type: motor oil, air filter, cockpit, fuel <\/ li>
brand: liqui moly <\/ li>
manufacturer part number: 9821819 <\/ li>
Unit amount: 7l <\/ li>
Type: oil engine, <\/ li> filter
Manufacturer: liqui moly <\/ li> <\/ Ul>