Coal Paint Spoiler Before Shine For Fiat Ducato Shutters Diffuser Lip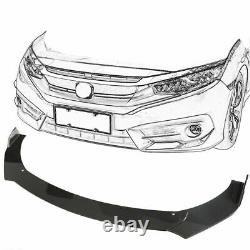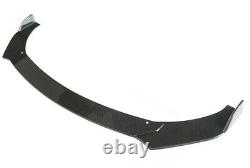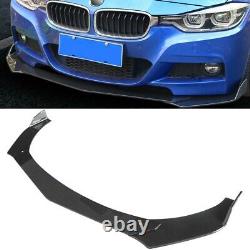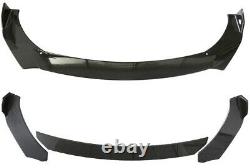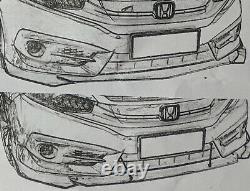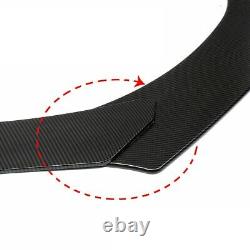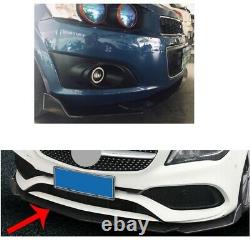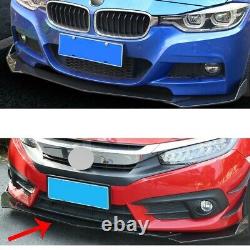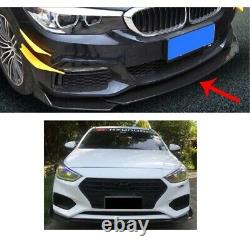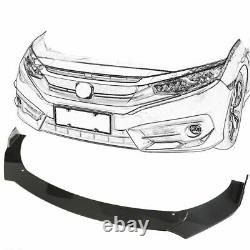 Coal paint spoiler before shine for Fiat Ducato flaps diffuser lip. This product sheet has been automatically translated. If you have any questions, do not hesitate to contact us. Service schedule: Monday to Friday: 8:00 to 16:00.
Your car model (eg E92 or W204). Splitter front spoiler before carbon paint for FIAT DUCATO flap diffuser lip. Finished carbon paint / carbon appearance.
Adjustable front spoiler with two side wings / universal front diffuser with lateral lips they fit on bumpers of a length between 160 cm - 200 cm. Please check the dimensions of your car Our carbon spoilers have been made of hard ABS plastic and treated with water transfer printing (AquaPrint). The Introductory Video YouTube: YouTU. BE / PKUXYAGZEU The front of the car slows down the speed. The front separator allows to divide the air, reducing the air stop response.
In addition, it pushes the front of the car on the road, increasing the stability of the car. Our front splinters are not only aerodynamic but also sporting elements. With these bursts, you make your car unique. You can make your car more aggressive or decent. Take an ones with the pictures of the following cars with the sets installed. Consists of 3 parts, two side wings and a front diffuser - high quality ABS material - hard thermoplastic - fit and perfect finish - perfect paint quality - easy assembly with piercing work installation - mounting (video): you have to fix The pieces with the screws, see the following video >>>. Thanks to 3 distinct parts, you can adjust the angle and length according to your wishes. Dimension (see also photos): Front diffuser: Length x Width: 122.5 cm x 12.4 cm Lateral shutters: Length x Width: 53.7 cm x 8.3 cm The product is only suitable for a length of windows -Chocs of 160 cm to 200 cm.
Hardware: The spoiler is ABS material, which is characterized by high resistance values, good resistance, high hardness and scratch resistance. An ideal material for bumpers. The properties of the ABS at a shot: - High surface hardness - good resistance to shocks - shiny striped resistant shiny surfaces - good resistance to aqueous chemicals - not resistant to solvents - easy to work with tools Normal - Lightweight - Good resistance to chemical substances Lego bricks, snowboards, furniture industry, consumer goods with higher requirements, etc.
What material is your suitcase? Did you find the right product? So you can order now! Simple, fast and safe in just a few steps. All paid orders received before 2 pm will be shipped the same day. As a general rule, next business day, you have your product in the hands. Delays by shipping service provider can not be excluded here.
Our ABS spoilers have been made from a very stable and solid material. The advantage of the spoiler is clearly the accuracy of the adjustment and the quality.
No other adjustment work is needed here. You will receive the spoiler and can install it directly.
Our PU spoilers are manufactured in a flexible material. The Becquets are delivered in rectilinear shape and must be adapted to the shape of the rear. This is done by heating (for example on the radiator or with a hot air gun) and folding to the desired shape. Do not forget to warm the 3M adhesive tapes before mounting.
This ensures that the spoiler does not come off. Pay pal transfer credit card. Do you have questions about our offers?
Free shipping Material: - Lightweight Weight Buy it now Watch the article Ask a Becquet Becquet Becquet PU Tape Adhesive. Die Splitter Passend Auf Vorne Original Stoßstange.
FRONTSPLitter AN STOßSTANGE Bereich dimension. Lackiert Mit Carbon Optik, Water Print.
Front Vorne Spoiler Lippe Fuer Fiat Ducato. FIAT DUCATO TUNING MIT FRONTSPLITTER SPLIT SPLITTER.
FRONTLIPPE SPLITTER FLAP FUER FIAT DUCATO. Vorne Spoiler Schwert Fue Fiat Ducato. Universal, Passend An Fast Alle Autos, Sieh Die Dimension. FRONTSCHUTZ, FRONTSPOILER SCHWERT CARBON PAINT.
Bumper Splitter Fine Body Spoiler Fuer Fiat Ducato. Muss bet Bolzen Befestigt Werden. ABS HARTE Spoiler Shelter Wing Fluegel. Karosseriereile Spoiler Passend Fiat Ducato. FrontKante Vorne Wing Passend Fiat Ducato.
Broadcast Front for Fiat Ducato. The item \The seller is \This article can be shipped to the following countries: European Union, Switzerland.
reference number oe / oem: puffer bumper charcoal shock rod <\/ li>
Parts Spoiler Spoiler Suitable Fiat Ducato: Body Côté for Fiat Ducato <\/ Li>
Front Spoiler Lip Wire for Fiat Ducato: Fiat Ducato Focus with Splitter Split Splitter <\/ Li>
reference number oe1: lip front in front of chin protection <\/ li>
style type: universal, suitable anno almost all cars, view dimensions <\/ li>
paint: water transfer printing, water transmission printing <\/ li>
Material: ABS Hard Spoiler Split Wing Stall Floating Wing <\/ Li>
ean: 6587010200001 <\/ li>
splitter before anno bumper zone dimension :: 160cm - 200cm <\/ li>
surface structure: painted with carbon optics, water printing <\/ li>
mounting position: before <\/ li>
The separator fits in front of original bumper: view The product description, dimensions <\/ li>
installation / assembly / installation: muss with bolts fixed to be <\/ li>
reference number: frontal protection, spoiler front sword charcoal paint <\/ li>
Front Diffuser for Fiat Ducato: Shop Bumper Fine Shop Motorcycle Spoiler Aileron for <\/ Li>
Front edge in front of wing Suitable Fiat Ducato: Diffuser in front for Fiat Ducato <\/ Li>
Manufacturer: Fly Design <\/ Li>
Front Lip Bright Rabat for Fiat Ducato: Front Spoiler Aileron Sword for Fiat Ducato <\/ Li>
Part Number Manufacturer: 65870102 <\/ Li>
Brand: - Without brand / generic - <\/ li> <\/ ul>